Essex County MMA Classes
Mixed Martial Arts Classes Enrolling In November!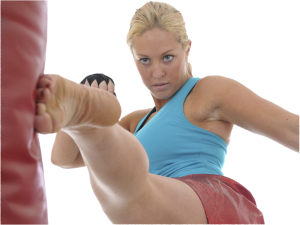 If you want a sensational self-defense workout that will get you into the best shape of your life in the least amount of time turn to Guerrero's Mixed Martial Arts Program in Caldwell!
You'll Feel Good And Look Great!
Not only will this MMA program whip you into shape, you'll learn how to defend yourself and gain the confidence to protect yourself in any situation. Using the martial art techniques of Mixed Martial Arts, you'll enjoy a fun, high-energy workout that will improve your coordination, enhance your flexibility, and boost your strength and stamina.
Develop A Healthy Mind, Body, And Spirit!
This program is designed to make you sweat and forget all about the boring gym. This MMA workout burns up to 800 calories in a single workout, helping you drop weight quickly, and shed inches and fat in those hard to work off places. Designed for people all ages and fitness levels, Guerrero's MMA classes provides a TOTAL BODY workout that combines a unique blend of power punching, kicking, and calisthenics using punching mitts and kicking pads. You'll learn to use the proper form and body mechanics to stay safe and avoid injury.
Why Wait?
Enjoy a fun, high-energy program that focuses on fitness and realisitc self-defense. What are you waiting for? To find out more about our incredible MMA classes fill out the short from on the side of this page to get all the information you need sent directly to your mailbox.
Our mixed martial arts program is specific for a great way to loose weight. Newcomers do not need to fear punching and kicking as they will in the beginning only learn how to correctly punch and kick without getting injured. Its a wonderful workout that will make you sweat and forget all about the gym.
Benefits of Essex County mixed martial arts
Reduced Stress and Added Energy
Improved Focus and Concentration
A Sculpted Back and Chest
Well-Defined Back and Chest
A Lean and Muscular Buttocks and Thighs
Plus, A Stunning Set of Washboard Abs
mixed martial arts Program Age Groups
From Age 4 To 99 (Mixed Martial Arts)
Essex County 's only state of the art Karate Facility